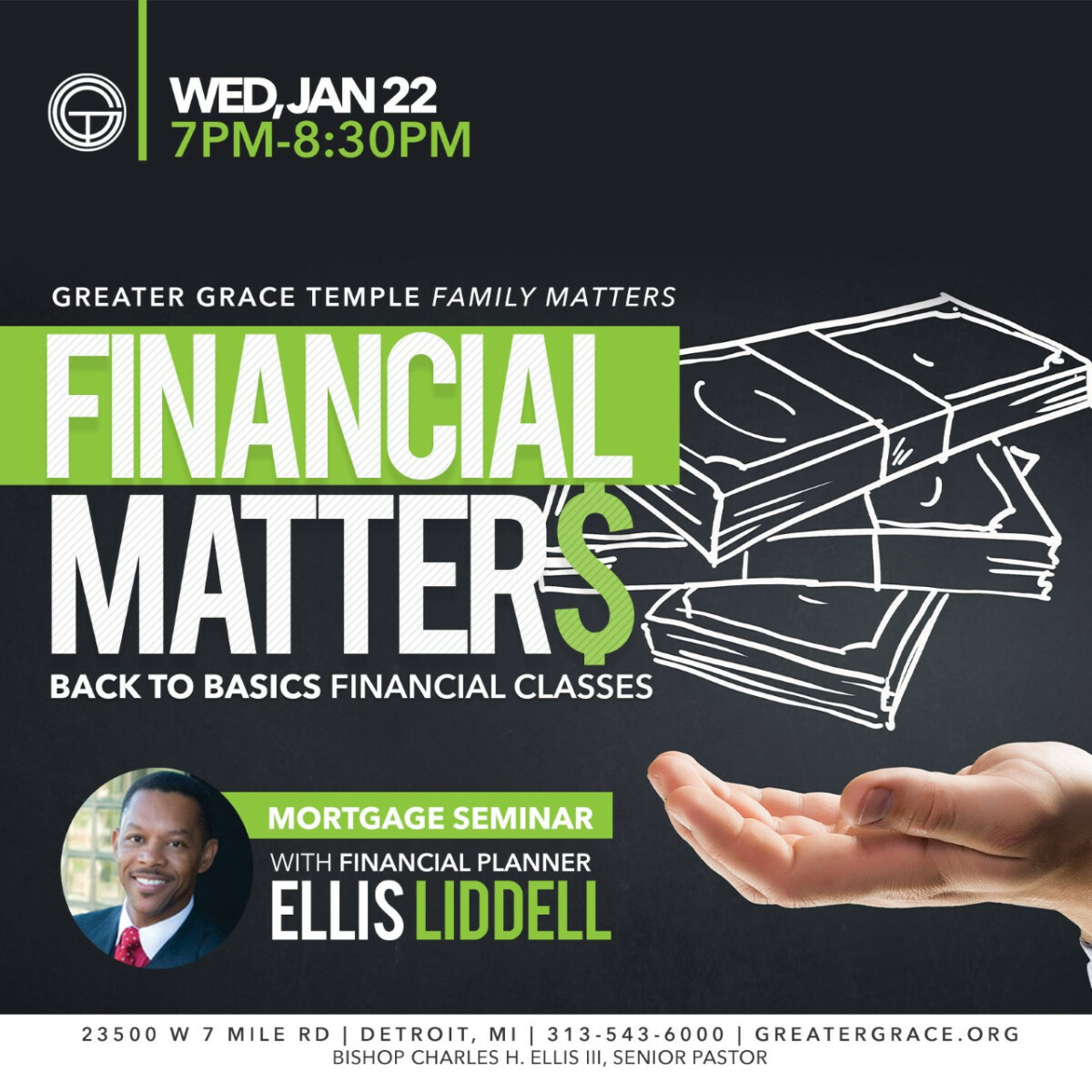 Every Wednesday, from 01/15/2020 to 02/12/2020, 7:00 PM - 8:30 PM
Financial problems can sometimes affect our families. Financial problems can have many causes, and ignite disaster when not handled properly. During this semester of Family Matters - Financial Matters, we'll show you the steps needed to avoid pitfalls or how to dig your way out of them. Ellis Liddell will be the speaker for the January 22nd session.
Join us for Family Matters every Wednesday from 7:00 pm to - 8:30 p.m.
We have something for the entire family!
The Mission of the Greater Grace Temple Family Matters Initiative is to equip, engage and engender families to build greater connections, as well as channel deeper relationships with biblical relevance, support, and unyielding love. We will endeavor to explore
and implement specific teaching topics of interest, such as Communication, Strong Marital bond, Finances, and Family Relationships. Our overall strategy is to combine spiritual
and real-world experiences to enhance the commitment to the institution of marriage and families.