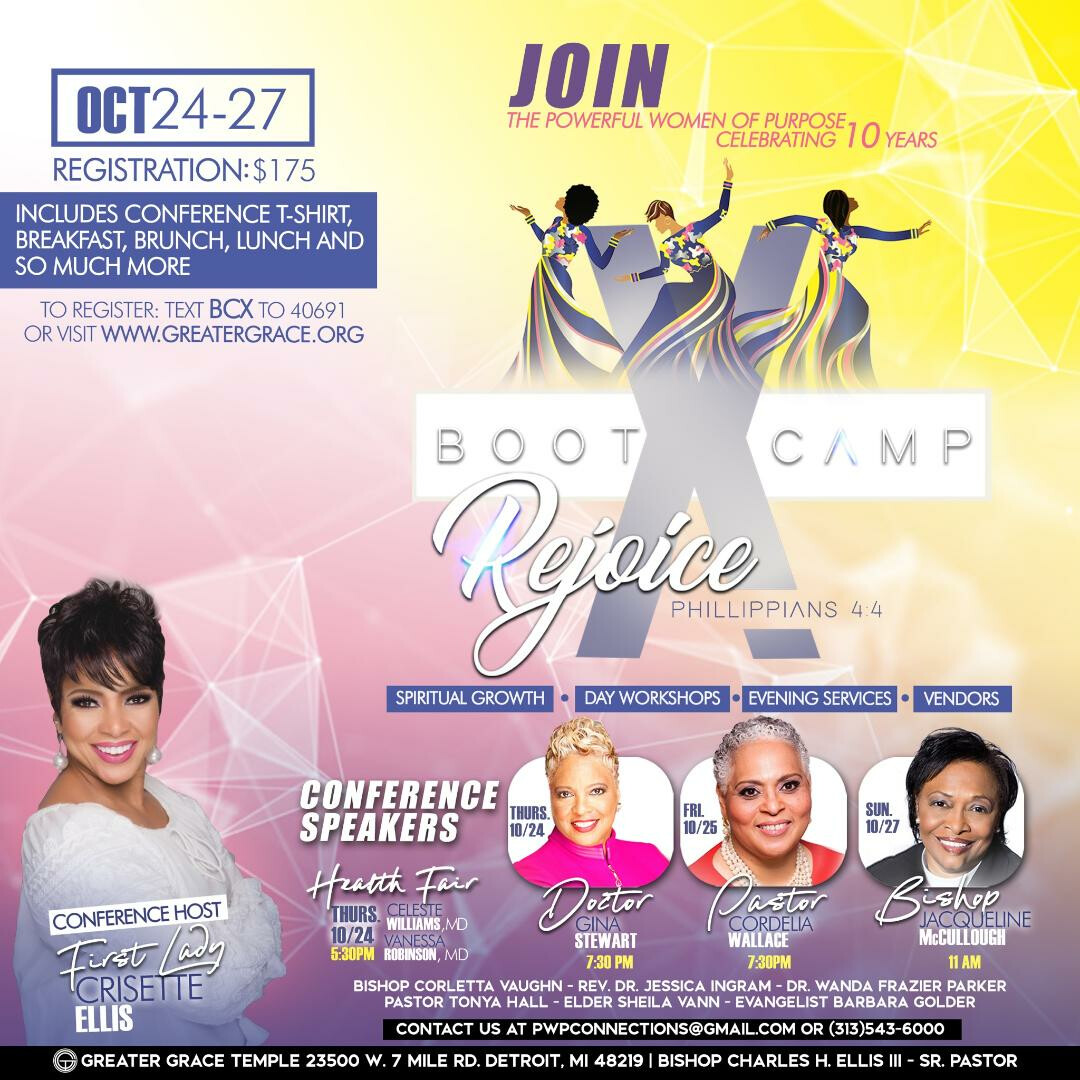 Thursday, October 24, 2019 - Sunday, October 27, 2019
We're excited about Boot Camp X October 24-27!
Special guests:
Dr. Gina Stewart, Evangelist Barbara Golder, Dr. Wanda Frazier Parker, Pastor Tonya Hall, Pastor Cordelia Wallace,
Elder Sheila Vann, Bishop Jackie McCullough and more!
Evening services are free and open to the public.