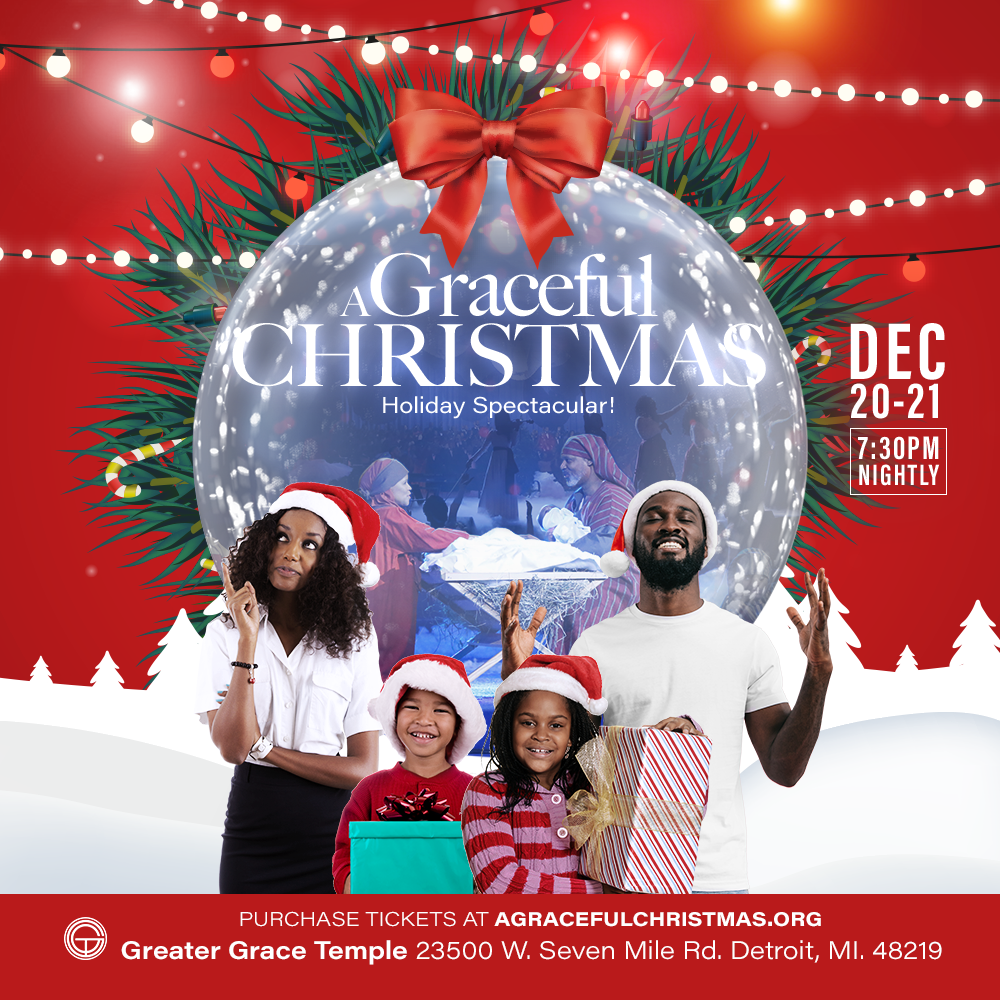 Daily, from 12/20/2019 to 12/21/2019, 7:30 PM - 10:00 PM
Join us this December for A GRACEFUL CHRISTMAS!
This year's holiday event is full of family fun and fantasy. With breathtaking special effects, immersing the audience in a dazzling Christmas wonderland.
Plus, enchanting Christmas sketches, flying angels, live animals, the Full of Grace Dancers and the world renowned Greater Grace Mass Choir. And this year's show features Grammy award winner REGINA BELLE!
It's A Graceful Christmas for 2019, a journey through everything that makes the holiday so special.
**This production is suitable for ages 3 and up.**
Tickets are $15 in advance at www.AGracefulChristmas.org and $20 at the door. You may also order tickets via phone at 1-800-965-9324.
For group rates of 20 or more, please visit www.AGracefulChristmas.org.
**Share the joy with others by sharing the video below.**