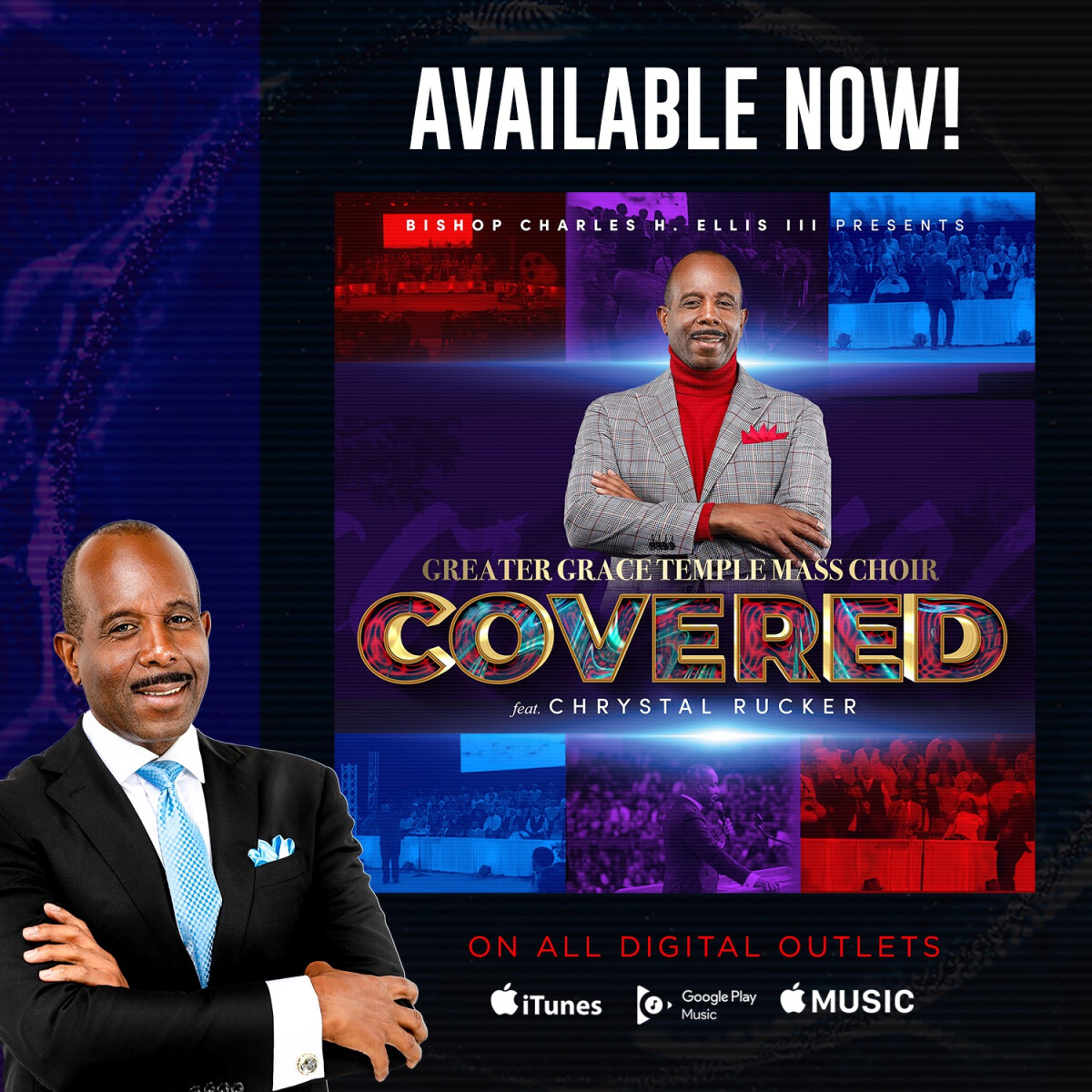 Daily, from 10/01/2020 to 10/31/2020, 12:00 AM
Bishop Charles H. Ellis III and the Greater Grace Temple Mass Choir are excited to present their new single entitled COVERED, featuring Gospel recording artist Chrystal Rucker. COVERED is a powerful, choir supported ballad, that brings the 100 voice choir impact back to the music forefront.
The new single, entitled COVERED, was studio recorded at Greater Grace Temple (The City of David) in Detroit, MI . COVERED is written and produced by Deerico Loyd. Loyd is the minister of music at Greater Grace Temple and has worked with William Murphy, Tasha Cobbs, J.J. Hairston, as well as other national recording artists. This release features songstress Chrystal Rucker, who can be heard on other well known gospel albums.
COVERED is available NOW on all digital outlets here!