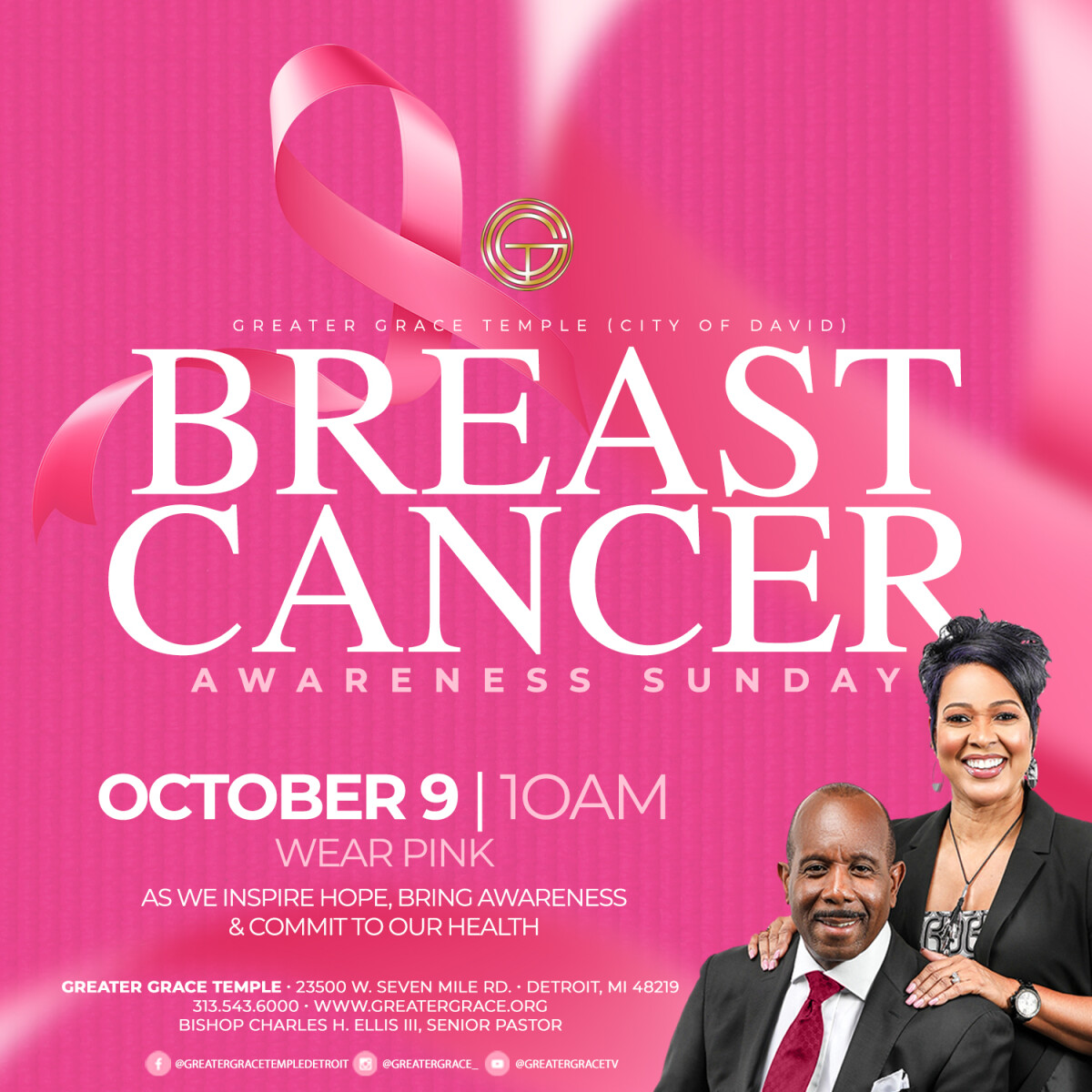 Sunday, October 09, 2022, 10:00 AM - 12:00 PM
It's a
#PinkOut
! Join us for our Breast Cancer Awareness Sunday on October 9th at 10am.
You're invited to wear PINK as we inspire hope, bring awareness and commit to our health.
Join us for our regular order of Sunday Services
9am EST
10:00am
Outdoor Sunday Service on the
12 Noon EST
Join us for our Sunday worship service streaming
8pm EST
Text GGT to 55469 for updates.
Join our newsletter
here
.