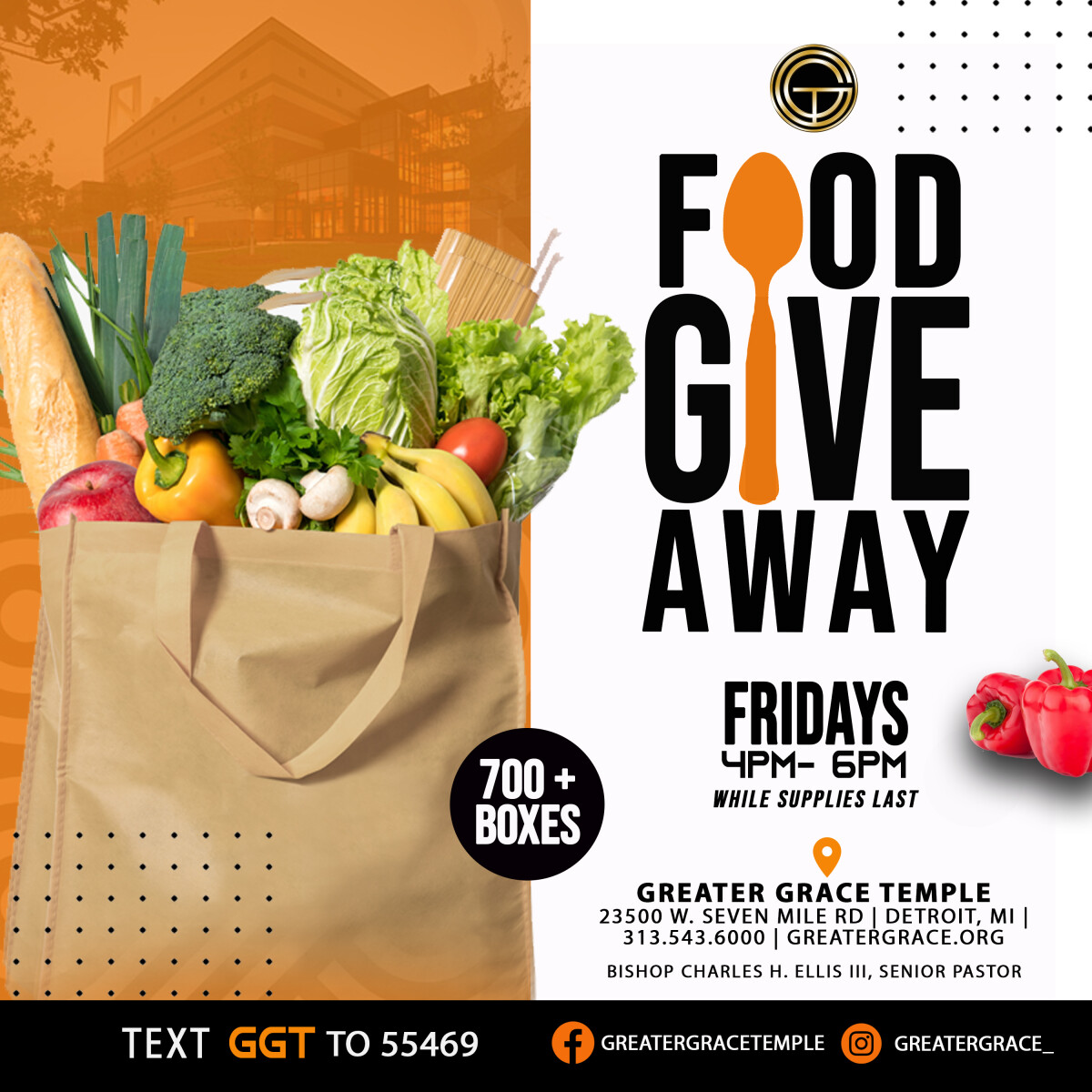 Every Friday, from 04/09/2021 to 06/04/2021, 4:00 PM - 6:00 PM
Every Friday, at 4pm (while supplies last), Greater Grace Temple will distribute over 700 boxes of food to our community.
Vehicles will enter the church parking lot near the banquet hall area. Parking monitors will be on-site to provide direction.
Our team of volunteers will handle all boxes and place them in your vehicle.
You will not need to exit your vehicle, as social distancing parameters will be in place.
For questions, please call 313-543-6000.
**There will be NO food giveaway on Friday, April 2nd.**