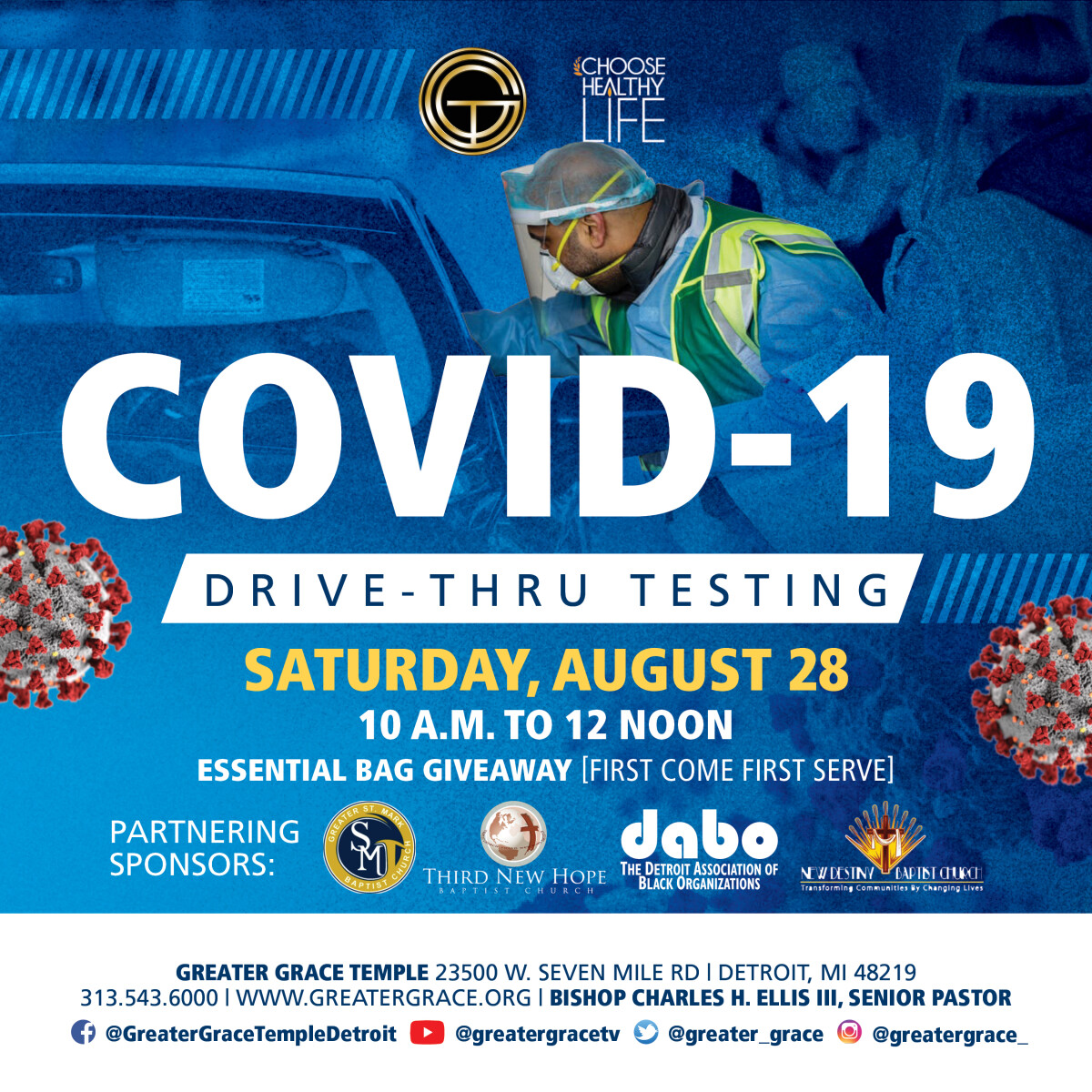 Fourth Saturday, from 07/24/2021 to 08/28/2021, 10:00 AM - 12:00 PM
Every 4th Saturday, Greater Grace Temple in partnership with Choose Healthy Life, will host free Covid drive thru testing.
Partnering sponsors include Third New Hope Baptist Church, The Detroit Association of Black Organizations, Greater Saint Mark Baptist Church and New Destiny Christian Fellowship.
For more details, please call 313-543-6000.