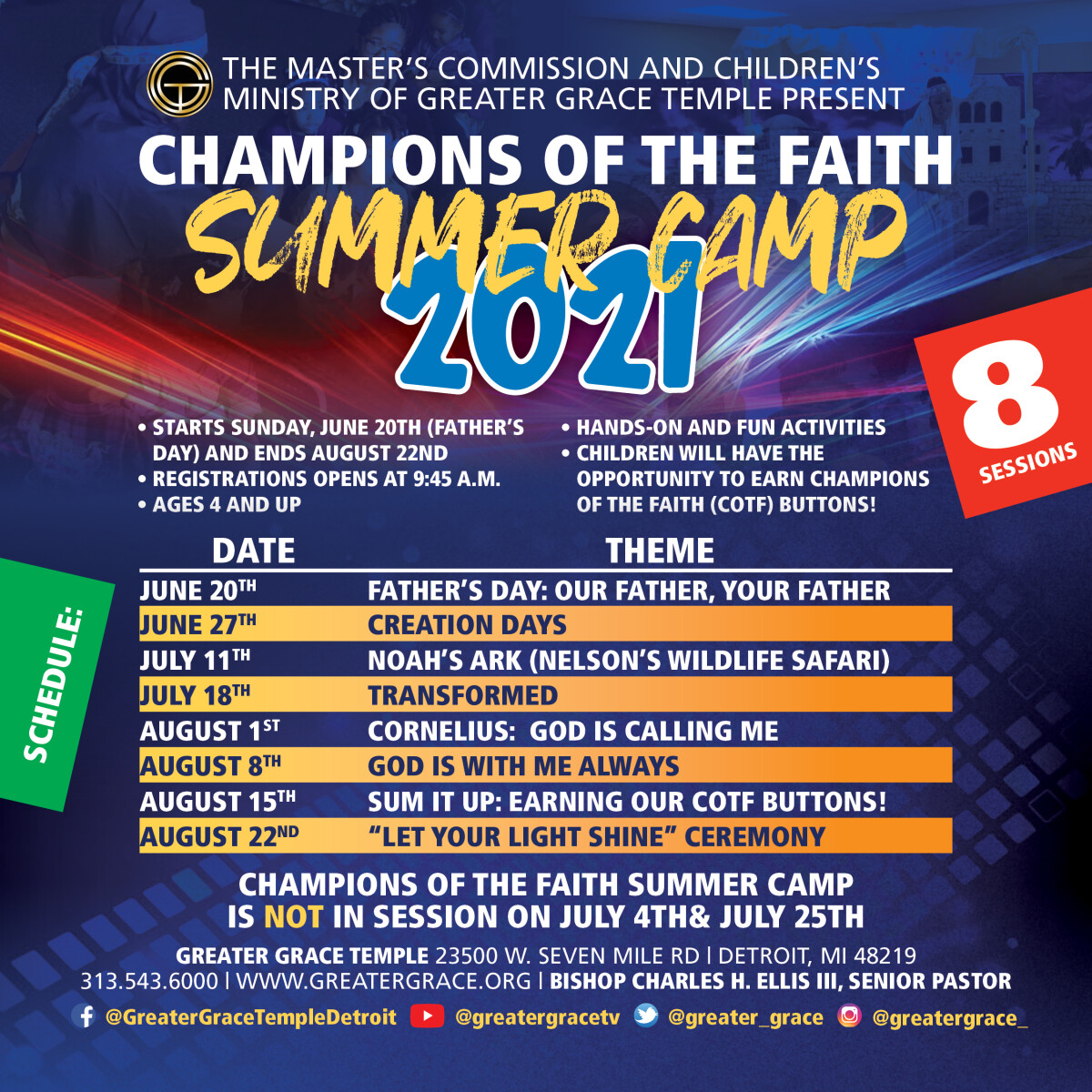 Every Sunday, from 06/20/2021 to 08/22/2021, 9:45 AM - 11:30 AM
The Master's Commission and Children's Ministry of
Greater Grace Temple present…
CHAMPIONS OF THE FAITH (COFT) SUMMER CAMP 2021!
Sundays: June 20th - August 22nd for ages 4 and up.
There will be lot's of activities and opportunities to earn COFT buttons!
June 27th - Creation Days
July 11th - Noah's Ark (Nelson's Wildlife Safari)
August 1st - Cornelius: God Is Calling Me
August 8th - God Is With Me Always
August 15th - Sum It Up (Earn our COFT buttons)
August 22nd - "Let Your Light Shine" Ceremony
Champions of Faith Summer Camp is not in session July 4th or July 25th.