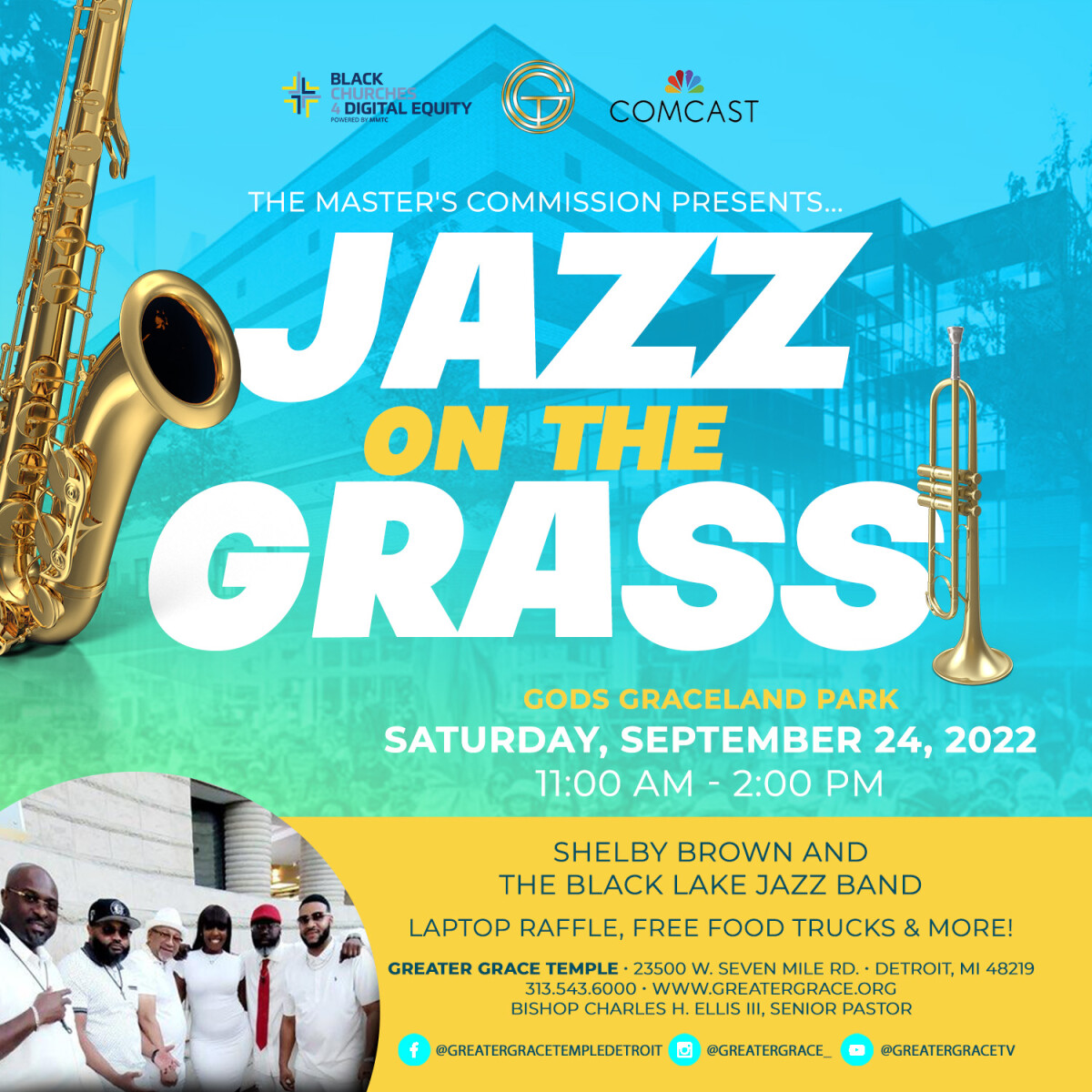 Saturday, September 24, 2022, 11:00 AM - 2:00 PM
On September 24th, 11am to 2pm, The Master's Commission presents JAZZ ON THE GRASS with Shelby Brown & The Black Lake Jazz Band!
This event will take place in God's Graceland Park and is free and open to the public.
Laptop Raffle, Free food and more!
Sponsors: Black Churches 4 Digital Equity and COMCAST
________
Greater Grace Temple is proud to partner with the
Black Churches 4 Digital Equity (BC4DE) Coalition, a national movement of Black church leaders, to participate in a National Sign-Up Day on Saturday, September 24 to encourage enrollment in the Affordable Connectivity Program (ACP).
The ACP is an internet subsidy program that helps households in need get free or low-cost internet service and a $100 discount to buy a tablet or computer.
Join Greater Grace Temple to help stamp out the digital divide in our community and ensure every household has access to an internet connection and a home computer.
Visit BlackChurches4DigitalEquity.com to learn more about the Day of Action.