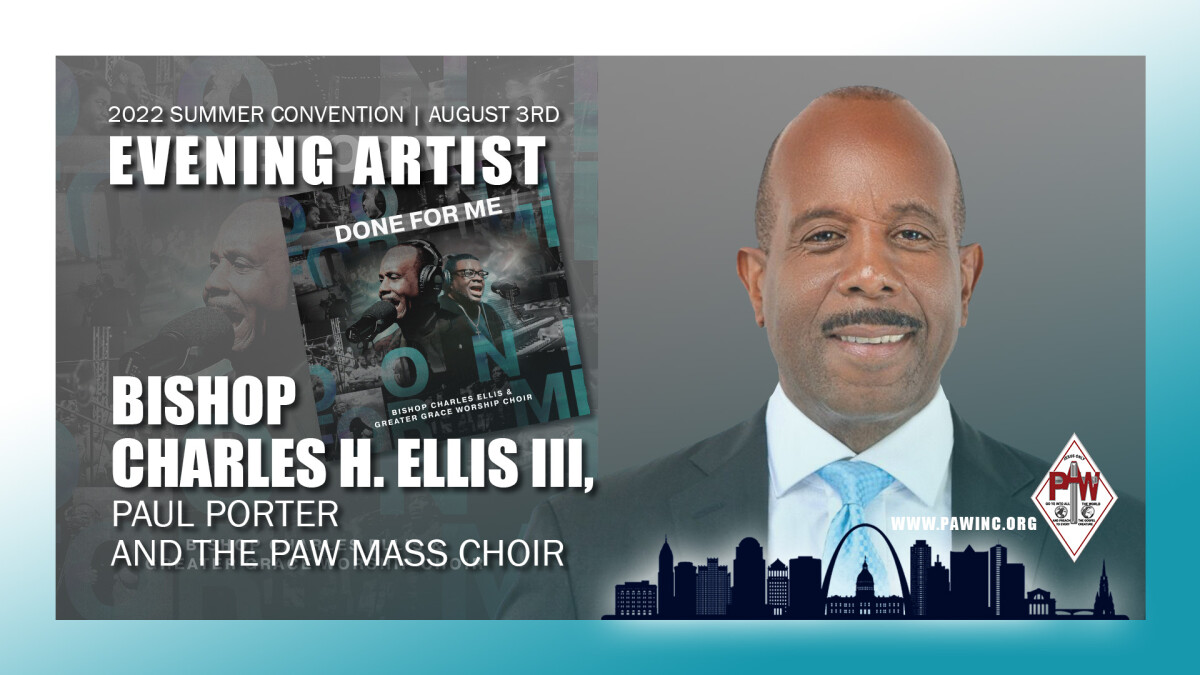 Wednesday, August 03, 2022, 4:30 PM - Saturday, August 06, 2022, 11:00 PM
On Wednesday, August 3rd, Bishop Charles H. Ellis III and Paul Porter will minister DONE FOR ME with the PAW Mass Choir during the 107th Pentecostal Assemblies of the World, Inc. Convention.
Rehearsal will take place at 4:30 at the St. Louis Convention Center.
Evening worship will begin at 7pm.
Attire: Any combination of Navy, Coral and Beige.
For more information or to view the Convention online, please visit
www.PAWInc.org
.